Get Started by Choosing Your Group or Organization
See design ideas, retail products, and specials now!

Don't see your group or organization?
Want to start from scratch and design your t-shirt?
Custom T-Shirts
Learn all about how to order custom printed t-shirts and other apparel
Up Front All-Inclusive Pricing
Never a surprise
Free Shipping over $50
Priority and Rush Service Available
Guaranteed In-Hand Delivery Date
Delivery times do vary by product, like patches or embroidery
No Hidden Fees
Free Setups
Upfront Price Breaks
Mix Garment Types for Price Breaks
No Upcharges for Large Sizes
Free Artwork Services
Unlimited Art Changes. Our Art Team can do the Art ahead of the order!-
Learn More!
UNCENSORED CUSTOMER REVIEWS
Read about customers real experiences with ClassB
99% Customer Satisfaction!
Why Choose ClassB?
At ClassB we work together to bring you awesome art and the best quality custom t-shirts
Low Pricing
We understand your group has a fixed budget so we are priced for non-Profits
100% Money Back Guarantee
Perfect way to bring a smile If you're not happy with your order, no problem! Satisfaction is guaranteed or your money back!
One Stop Shop
We offer many products besides printed t-shirts: Embroidery, signs and banners, patches, promotional products like drinkware or pens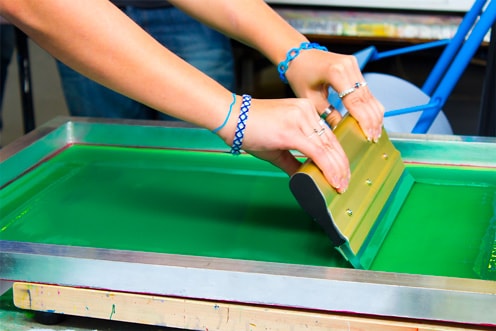 We Don't Outsource
Two things are critical to quality: Printing and Art. We have a team of artists and printers working together in Tampa, Florida who are dedicated to your order. We are proud to say that we do not outsource either of these key components. With ClassB, you can trust that you're ordering from a real small business, not a large company outsourcing its art and printing.
Our Story
Founded in 1982, our family business started as a local shop…
READ MORE
EcoTees™
We are committed to doing our part for the environment…
READ MORE
A Great Place to work
Not only is ClassB a great place to work with great people, but We have also achieved OSHA's SHARP AWARD…
READ MORE
Awards
The Team at ClassB has achieved the BSA Quality licensee award for the last 6 years! Find out what it takes…
READ MORE